Online Marketing for Small Business
Online marketing — encompassing everything from web design and SEO, to pay-per-click, remarketing, email campaigns, & beyond — can make or break a business. And for the startup or SME, dialing in your online marketing strategy in Melbourne can be tough.
Custom Internet Marketing for Small Businesses in Melbourne
Based on hundreds of conversations with small business owners in greater Melbourne looking to increase sales, we know that it's important to ask yourself a few questions.
The first question is,Are you doing anything at all for your online marketing? It's shocking how many people haven't even taken the first step of getting a website up and running, or their website was built during the Howard administration and therefore not exactly mobile phone friendly.
If this is you and you're struggling for leads, this is the most obvious place to start. People need a reference point for you products or services, even if they've already heard something good about you. Let the marketing experts at My Web Agent help get you started with a quality site. You've waited this long, you might as well do it right and start on the right foot.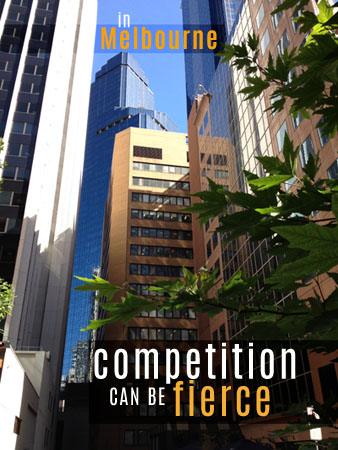 It's also important to ask, Are you collecting email addresses from your customers and prospects? Most people are used to giving over their email addresses to someone they've met face to face and/or might consider doing business with. So get that email addy! It's an easy way to stay in touch with your customers and run a quick promotion should you hit a slow period or have a new service on offer.
Can we benefit from having a social media presence? For most business types, the answer is Yes. But it's not as important for others. One quick way to determine if you should be Facebook or the others is to ask, Is my business the type of thing people would like to chat about with mates at a coffee shop?
The coffee shop question is important because in a way social media is the online equivalent of word-of-mouth. If your service is visually interesting, fun, solves a household problem, gets updated often, uniquely helps a business make more money, etc, then you can bet people would like to chat about it over coffee. If not, you might still need some social media presence, but you likely won't need to spend as much time, money, and energy on it. Not sure if it's right for you? We can meet to discuss your situation and help you decide.
Online Marketing – Upgrading Your Performance
If you're like most, you already have a website and some other online marketing tools in place, but it's time for improvement! The competition is fierce and you can't afford to blend in with hundreds of competitors:
Over 2,000 solicitors firms listed in Victoria, & 700 barristers (per Australian Lawyers Directory)
Thousands of plumbers & electricians
Hundreds of beauty & hair salons
New cafes & restaurants popping up every single day
You literally might have over 100 companies competing for work in your LOCAL suburbs!
Most of them have websites. Some have social media. Most are actively doing something with their marketing. So how do you stand out? By doing each of those things a little bit BETTER than the competition. If your media looks better, answers more questions, utilizes videos, links & syncs up better, gets updated more frequently, and is professionally structured to make Google and the other search engines favour your site…guess what? You win. Improved rankings, better website traffic, more leads, and ultimately more sales.
Who has time for getting all their online marketing dialed with near perfection? Of course most people don't. And you'd pay a full-timer around $70k a year to properly look after this in-house. And depending on the scope of your business, you might need a couple employees making that much or more to offer that level of expertise. In order to improve your online presence, you need expertise, but you can get it for a A FRACTION of the cost by enlisting the help of My Web Agent.
Creating Your Custom Online Marketing Campaign
It all starts with a face to face consultation. We can certainly help with your online marketing campaign…we just need to arrange a suitable time to visit and learn more about your business and marketing goals. Let's make it happen today!